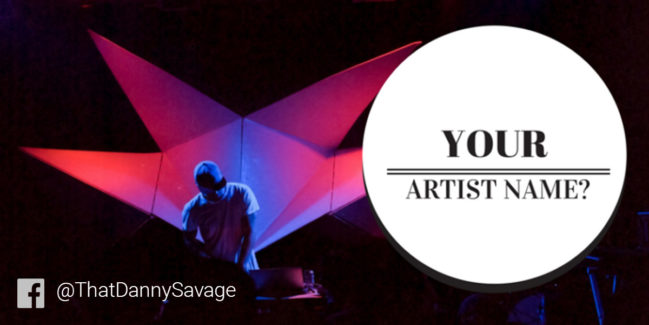 I get a lot of people asking for my opinion of their DJ name. It's something you can't help but take time over, which unfortunately holds you back in getting our music out there.

I wanted to write a blog post on some tricks & tools you can use to help discover your DJ name with ease and some other considerations you should definitely be thinking about. If you're frustrated that you can't decide upon the right name for yourself, then you've come to the right place.
Does your DJ name matter?
I recently put out a social post asking people to send me the most stupid DJ names they know, here's a list of the names I was sent: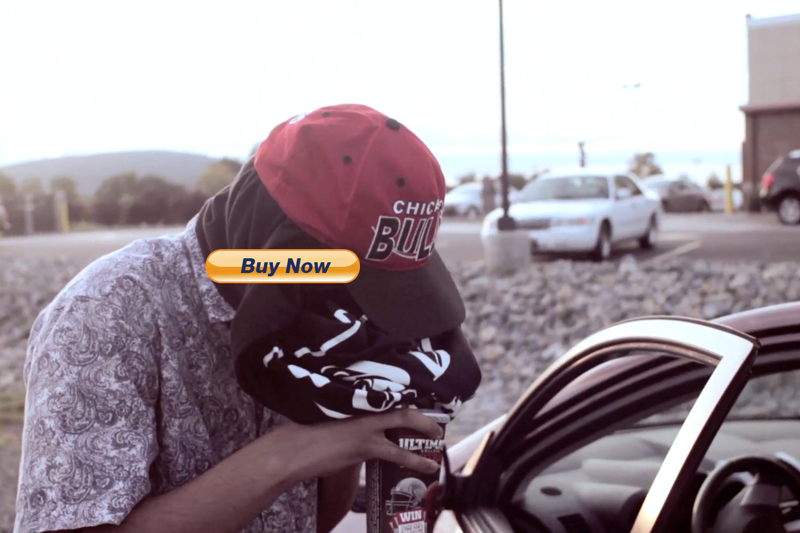 Some of these guys listed above are having extremely successful careers, Marshmello for example was awarded best break-through artist at WMC 2016. Thankfully, Dan Syndrome isn't – that's a terrible name and one that deserves to fail!
With gimmicky names like DJ PayPal & DJ Dog Dick, it's easy to assume that your DJ name doesn't really matter. If these guys are a success with a name like that then surely you can too? Well, I disagree – I think your name does matter, especially when you want to have a long-term, sustainable career out of music.
My advice is to avoid a name that's gimmicky. If you're serious about making music, pick a name that people are going to take your seriously for.
5 Tools to help find a DJ name?
Wordoid > This tool creates 'made-up' words for you to select. The majority of words in here might sound better for a business, but there were some that could be used as a DJ name or spark some inspiration for other ideas.
Getsocio > This tool uses another algorithm to conjure up unusual names for your music. If you find a name you like, you can also buy the .com domain for it too, which is handy.
Word Association > It's always good if your name can give people an indication of what you sound like. For example, the name "Dusky" feels like it's going to be quite dark sounding, because of the association with "dusk". Use this tool to find associations with words that sum up your sound.
Synonyms > Use these types of tools to find equivalent words, a little bit like the word association tool.
Dot-o-mator > This tool is slightly different to the others listed. It combines categories of words to something new. A quick trial led me to quite a few options, for example colours + travel = "goldvant". You can also type in some custom words and the algorithm will combine them.
Other Considerations
We've established that your name in music is important. Although it's not 100% going to make or break your career, there are a few considerations you should make before committing to a name.
Is your name easy to find in Search?
You might have heard of the phrase SEO (search engine optimisation) before, it basically refers to how things are found in search (for example Google). You should 100% consider how easy your chosen DJ name will be to find in search before you go ahead with it.
You need to make sure your chosen name isn't competitive, meaning no other company or musician has taken it.
For example, googling "MK" as in DJ Marc Kinchen also brings up "Michael Kors" handbags and watches. Fortunately for the MK he's built his brand so much that it ranks higher than the fashion company, but going up against a multinational retailer for search is far from ideal.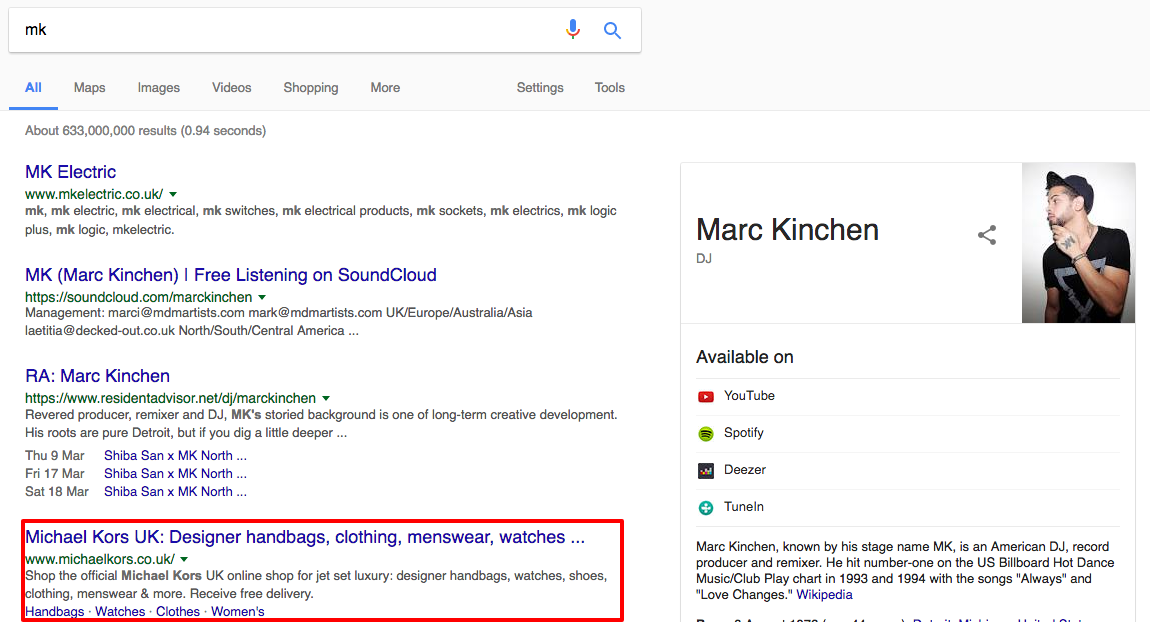 One way of getting around issues with search is to spell your name slightly differently to the competitive term, this is something that Marshmello does. The chewy sweet, is actually spelt "Marshmallow" – so to avoid competing with people searching for that sugary goodness, he has spelt his name "Marshmello".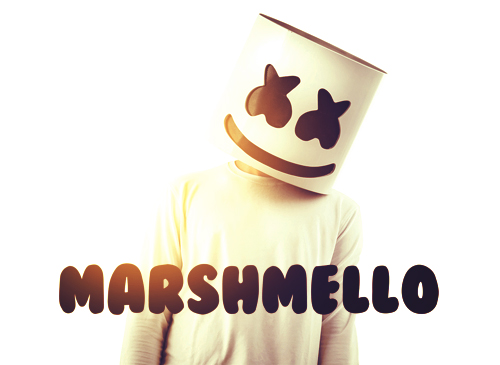 Is your name easy to pronounce?
Phonetics describe how speech actually sounds. My advice would be to choose a name that is spelt as it sounds phonetically. This way, if someone hears that your music is great from a friend they can find you easily. If you do decide to pick a name that is difficult to spell, be sure to write the phonetics of how your name should sound on your social pages. For example, French producer "Tchami" is actually pronounced "Cha-me", which is probably quite obvious to a french speaker but a little less so to everyone else.
Other examples from this recent Thump article include Avicii ("Ah-vee-cee"), Bonobo ("bo-nobo"), DJ EZ ("DJ E Zed"), DJ Koze ("DJ Ko-zay").
Is a domain name available?
Another consideration is to check if the domain for your name is available. If it is, my advice would be to buy it, even if you don't intend to make a site just yet. Sites like GoDaddy allow you to buy .com domains for 99p per year.
Is a consistent 'handle' available across all platforms?
A handle simply refers to the URL / name of your social pages. My handle is "thatdannysavage". Ideally, I would have chosen "DannySavage", however, it was already taken.
It would be messy and inconsistent if I had "DannySavage" as say my twitter handle but "thatdannysavage" as my instagram handle. So I decided to choose the latter to ensure everything was the same – and easier for fans to find me across the different platforms.
I'd recommend you take this approach too, if the handle of your name isn't available (e.g. DJ ABC), then try adding "music" or "sounds" to the end of the handle (e.g. "DJABCMusic" or "DJABCsounds").